Sydney-Wide Air Con Services
Committed to achieving excellence, Apex Airconditioning is the go to company for all your air conditioning needs. Established in 2003, Apex Airconditioning has grown to be the leaders in air conditioning. Our team works together to provide our clients with exceptional service while always maintaining quality workmanship.
Free initial assessment.
We service all types of systems and applications.
Fully licensed and insured to give you peace of mind.
We offer comprehensive turnkey solutions.
Apex provides quality air conditioning services across the Sydney metropolitan area. Here are the services we offer:
Why Choose Us?
Quality workmanship provided by all of our technicians.
Service you can depend on when you need it most.
On-going support even after your unit is installed.
Highly trained commercial and industrial technicians.
We service and maintain all the commercial brands below: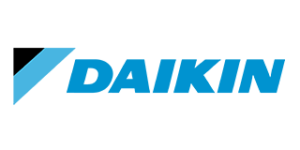 Get the latest
From Our Blog
Commercial air conditioning is something not many people think about. When you go into a large room or building the temperature is normally very pleasant, so thinking about wanting to change the temperature is not the first thing you would think about. If you are in...
These days staying warm at home is easier than ever. It hasn't always been that way, with our ancestors shivering their way through many a cold winter. In the olden days, houses were a lot colder than they are now due to lack of insulation. So, how did families stay...
If you work in an office that doesn't have air conditioning or has the temperature up so high or low, then there are a few things you should consider to help make office conditions better for everyone.
Make An Enquiry